A group campaigning for lower fuel prices has demanded urgent intervention, claiming drivers are being "fleeced" as costs continue to hit record levels.
FairFuelUK (FFUK), which has backing from haulage and logistics lobby groups, told Sky News it was clear that the Competition and Markets Authority should look at how "rip-off" pump prices are calculated after President Biden ordered a similar investigation in the United States.
It also called for the government to establish an independent pricing watchdog, claiming that "faceless businesses" were currently "fleecing drivers to the tune of £5.9m per day more than necessary".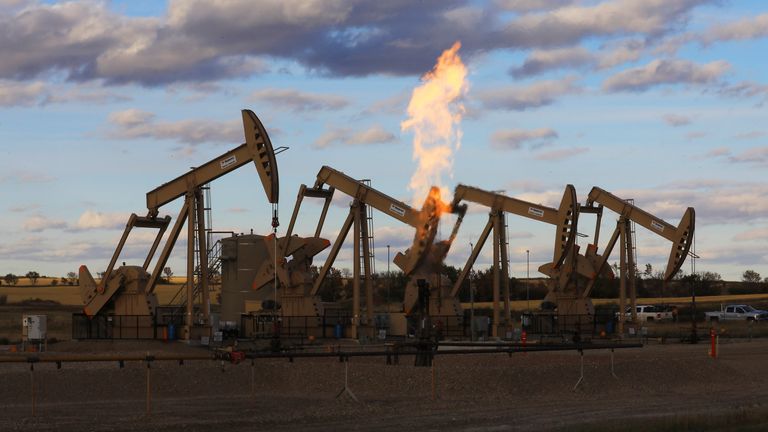 "If gas, electricity, water and telecoms get price protection bodies, why shouldn't motorists have one too?", it argued.
Retailers responded by pointing to a multitude of factors behind rising prices, not just wholesale costs.
FairFuelUK spoke up after the AA released…