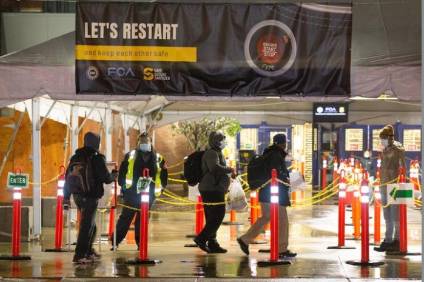 The auto industry, like others, is now recovering from an unprecedented crisis
As we enter a recovery phase around the world, we aim to bring you the latest news and intelligence on the speed, nature and shape of the automotive sector's recovery from the COVID-19 pandemic.
This regularly updated article follows on from our COVID-19 daily update article that covered rapidly unfolding crisis developments and their immediate impact on autos (first published March 12).
Check back for:
29 March
Stellantis will halt production at its plant in Melfi, southern Italy for the period 2-12 April because of low demand triggered by the COVID-19 crisis, the UILM union said on Monday. The union told Reuters production at the plant, which makes Jeep Renegade and Compass models and the Fiat 500X compact SUV, has been repeatedly disrupted due to weak demand and semiconductor supply shortages.
26 March
UK car production fell 14.0% year-on-year in February, with 105,008 units produced, according to the latest figures…