Launched this year, the HyperX Alloy Origins 60 mechanical keyboard follows a very popular collaboration with Ducky.
It is about the cheapest brand name 60% keyboard on the market, yet there is nothing cheap about this petite keyboard, and it could be one of the best options on the market.
HyperX Alloy Origins 60  vs HyperX x Ducky One 2 vs Ducky One 2 Mini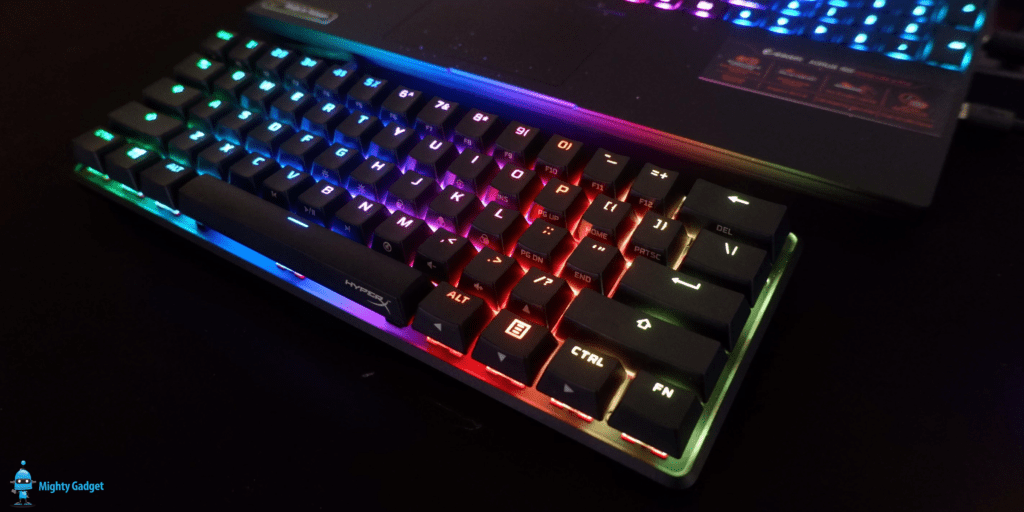 Previously HyperX did a collaboration with Ducky for the HyperX x Ducky One 2. This was a limited run of 3,700 units worldwide. That launched at $109 USD, I can't find the UK pricing, but I assume £109, which is also the price of the HyperX Alloy Origins 60.
Both the Alloy Origins 60 and HyperX x Ducky One 2 use the same HyperX mechanical switches, and by all accounts, they are almost identical apart from a few design tweaks.
The new Alloy Origins 60  is a touch smaller, with HyperX eliminating the outer bezel of the keyboard and exposing more LEDs which I think makes it look a little nicer.
The Ducky One 2 Mini comes in various models, including White RGB and Black RGB. It retains the original dimensions and weight…