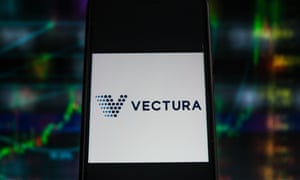 Good morning, and welcome to our rolling coverage of the world economy, the financial markets, the eurozone and business.
The takeover battle for Vectura, the UK inhaler company, between a private equity company and a cigarette maker has escalated after Philip Morris hiked its offer for the company.
PMI, the owner of Marlboro cigarettes, has lifted its bid for Vectura to just over £1bn, just a couple of days after its previous bid was trumped by Carlyle, the US private equity group.
Carlyle's bid had been accepted by Vectura's board… following criticism from medical experts alarmed about the prospect of a major tobacco company owning a firm which makes medicines and devices to help with breathing problems.
PMI insists that it is committed to a long term transformation of its business to go 'beyond Nicotine', rather than being…